Live Blog- Exhibits are back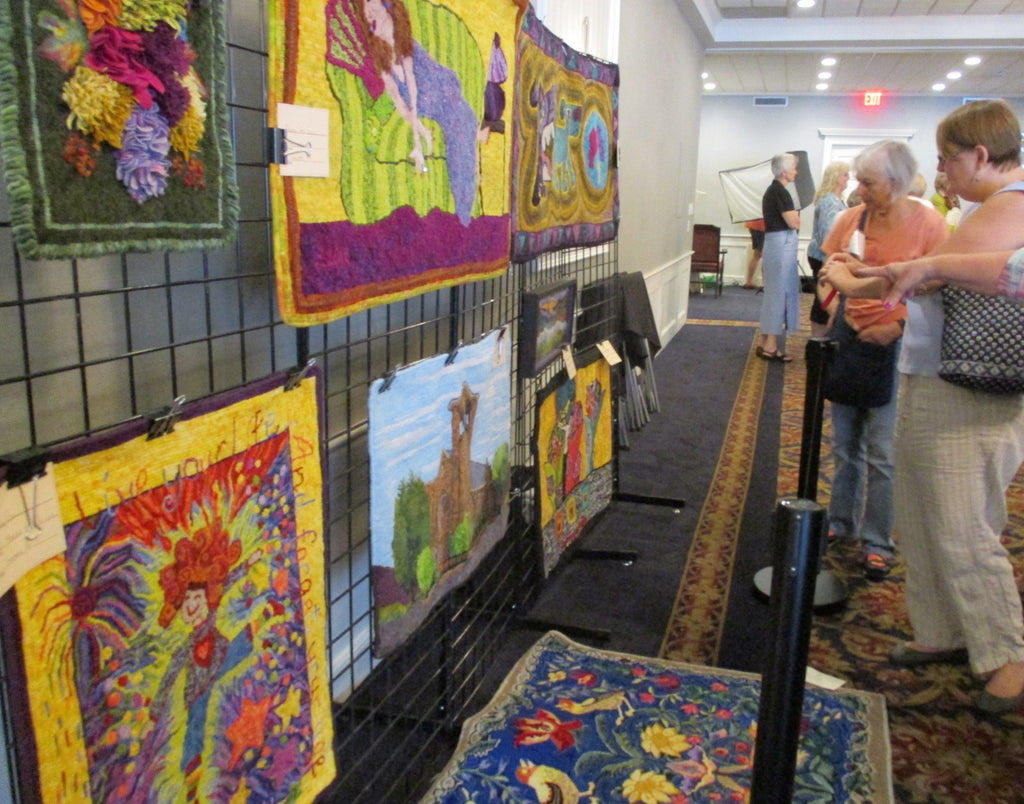 With the change of venue to Montpelier, and the Capitol Plaza Hotel two years ago we have been missing the student exhibit until this year. At registration finished work was hung in the dining room. The variety of styles and sizes described our student population.
Two other collections were on view for the entire week. The first, artist-in-residence Nancy Blood's personal pieces and students' work, was discussed during each gallery walk. Pat Levin's collection of personal travel vignettes added whimsy, color and personal style.